Our Team
BACK TO OUR STAFF
Olivia Blackerby
Landscape Design Professional
olivia.blackerby@koverthawkins.com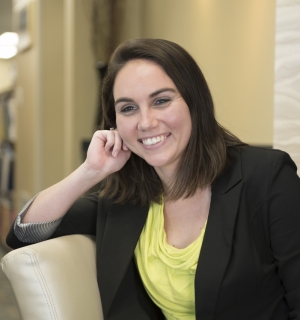 After two consecutive years as an intern, Olivia joined Kovert Hawkins, as a permanent staff member in May of 2017.
During her internship, she was involved in many facets of the project timelines from Site Concepts, Construction Documents, Zoning Variances to Renderings.
Career Highlights:
Olivia, was a participant in a class at Ball State University, which included conceptual design for a sustainable park for Ball State University. This sustainable park included wetlands, prairies, and mature forest areas for learning and enjoyment opportunities. This conceptual design will be continued in future immersive learning and design build classes.
Olivia's professional experience at Kovert Hawkins Architects, Inc. includes:
Jeffersonville Five (5) year master plan, Jeffersonville, IN
Elkhart Community Schools, Elkhart, IN
Howard Steamboat Museum Additions and Renovations, Jeffersonville, IN
Seymour High School, Farm School, Seymour, IN
Seymour High School, 2015 Athletic Fields, Seymour, IN
Seymour High School, Turf Football Field, Seymour, IN
FireKing 2016 Expansion, New Albany, IN
GCCS Parkwood Elementary School 2016 Renovations, Jeffersonville, IN
Greater Clark County Schools Miscellaneous Consulting, Jeffersonville, IN
Marshall Center at JHS, Jeffersonville, IN
Clarksville New Fire Station and Police Substation, Clarksville, IN