Our Team
BACK TO OUR STAFF
Lawrence J. Timperman, AIA, NCARB, LEED GA
Architect
larry.timperman@koverthawkins.com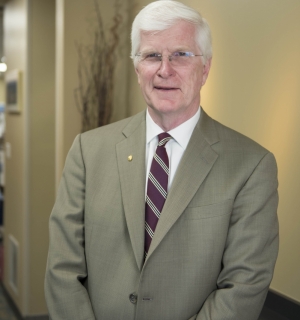 Larry joined Kovert Hawkins Architects in 2017 and brings over 36+ years of experience, as a registered Professional Architect. He has vast architectural design experience, with a wide variety of building types including; but not limited to, medical facilities, financial institutions, and elementary, secondary and University levels of educational facilities.
He has played a leading role in the development and preparation of programmatic studies for many complex military and civilian institutions. He has authored numerous project manuals and associated specifications for construction contract documents.
Larry has also directed the preparation of documents for historic preservation projects located in Indiana, Kentucky and the West Point Military Academy in New York State.
His past overall design experiences include projects throughout the United States, Germany, South Korea and the Kingdom of Saudi Arabia.
Larry serves a key role of reviewing designs and construction documents for quality control and overall design considerations. He will, also, attend meetings with clients, to ensure ideas, data and the Client's requirements are integrated into the design of the project.
Career Highlights:
Larry was the first Architect, in the State of Indiana, to assist a school corporation in the acquisition of a FEMA Pre-Disaster Mitigation Grant. Recently, he was a key note speaker on school safety and FEMA Safe Room Technology.
Larry was highlighted in "Architecture Leaders Today" in the article "A Student's Vision" (2012)

Rosemary Prentice Award for Historic Preservation (2011)

American School and University, Educational Interiors Showcase;
Silver Citation, Silver Creek Primary School (2011)
Louisville Children's Museum, Design Panel AIA/CSI Trade Show Competition Committee (2009)

Cardinal Ritter House Renovation & Preservation (2006).
Larry donated his engineering prowess, to the Historic Landmark's Foundation of Indiana, as
he felt compelled to contribute to the historic preservation of Joseph Ritter's Birth place,
Indiana's only Catholic Cardinal.
Larry graduated from Ball State University with a Bachelor in both Architecture and Science of Environment Design in 1977. His thesis "New Albany, Indiana - A Market Town" represented Ball State University College of Architecture and Planning at the "Skidmore, Owings and Merrill National Exhibit of Architectural thesis projects".