Our Team
BACK TO OUR STAFF
Ken Peters
Project Manager, Autodesk Revit Architecture Certified Professional
ken.peters@koverthawkins.com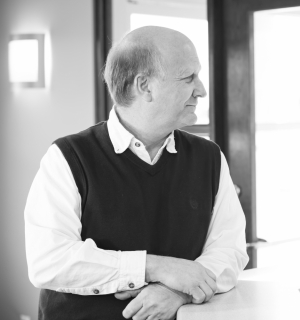 Prior to joining KHA in 2005, Ken worked as a Cost Estimator, Project Manager, and Business Manager for Azimuth Construction Inc.
He has over 30 years of construction management experience and several years of "hands on" construction experience, as well.
With over 12 years of experience at KHA, Ken provides expert construction cost opinions for budgeting, is a roofing design specialist, performs detailed inspections of numerous existing buildings and new construction projects at various stages of completion, and is a regional leader in the implementation of BIM using Autodesk's Revit software. Ken is one of very few Certified Revit Professionals in the central-southern region. He is an expert at the use of eGordian's ProGen software, the online cost estimating and work order software developed for the U.S. Postal Service for their construction and facilities maintenance projects.
Ken has performed consulting for hundreds of construction projects for the Postal Service, providing Architectural and Engineering support for dozens of re-roofing projects, HVAC upgrades, electrical upgrades, energy saving projects, expansion projects, re-molding and repairs projects, as well as, new construction projects. He has also performed the duties of quality control inspector for numerous public and private roof projects. Ken's skills also include topographic surveying and field measuring using total station survey equipment.
Professional Experience:
Architectural, Engineering, and Construction Administration services for:
USPS facility expansions
USPS new facility construction
USPS Energy Saving Projects
Including several million sf of complete roof system replacements with ENERGYSTAR
compliant roof assemblies for USPS facilities throughout Indiana and Kentucky ranging
from 1500 s.f. to facilities over 300,000 s.f. in size.
USPS Security Access Controls and CCTV Projects
USPS Remolding and Repair Projects
Public and private projects including:
Roofing projects
Expansion Projects
Tenant improvement projects
Security Access projects
Remodel and upgrade projects