Our Team
BACK TO OUR STAFF
Don Neal, EdD
Educational Consultant
don.neal@koverthawkins.com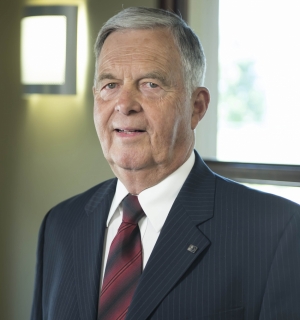 Don joined the team of Kovert Hawkins following retirement from 36 years in public education.
As Superintendent, he got to know the Kovert Hawkins team while leading a series of successful building projects where he entrusted the needs of the school system he led to Kovert Hawkins. The resulting successes led to a continued, lasting and lifelong friendship.
Don also has other experiences in leading a school through a construction project. As Assistant Superintendent, he inherited a building project from a predecessor that was not going very well. His efforts and ability to correct the project and project team made a lasting impression. Also, he was a Middle School Principal during an addition and renovation project that was heavily phased, as they occupied the building throughout construction.
Don has dedicated his life to the enrichment of our children's lives in Indiana public schools. His heartfelt dedication and unequalled professionalism are valued by other Superintendents, Administrators, teachers, staff, parents, students and community members, on every project.
His leadership in community meetings, his knowledge of the Indiana public school system, his vast and practical experience and his ability to liaison between the school corporation and the design professionals make him a valued member of our project team.