Our Team
BACK TO OUR STAFF
Christy Miley
Office and Human Resources Manager
christy.miley@koverthawkins.com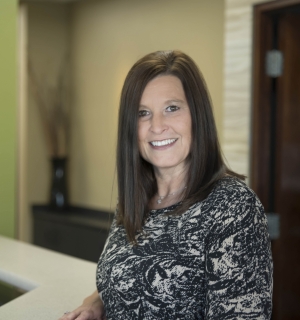 Christy Miley joined Kovert Hawkins Architects in 1991, as a receptionist and support staff personnel. She has grown with the company and has become a vital member of the KHA staff, as the Office and Human Resources Manager.
Her involvement through the years, has been varied; including, maintaining our offices and ever growing staff. She has, also, played an important role in building and nurturing relationships with clients, contractors and vendors.
Christy is engaged in the marketing of Kovert Hawkins, as well, by continually searching for ways to keep KHA on the cusp of social and public presence, in both digital and hard copy correspondence.
She manages all of our tradeshow appearances. Particular attention is given to client interaction, branding and booth design.
She, also, maintains and updates our company's website, and oversees our bid projects, through our on-line forum.
Overall, Christy is very intent in preserving, the positive and professional perception of Kovert Hawkins Architects, Inc., as a whole.
Career Highlights:
Leadership Southern Indiana, Board of Advisors, Marketing & Communications, 2009 - 2012
Leadership Southern Indiana, Class of 2009
Clarksville Community Schools, Mentor, Clarksville Middle School Students, 2008 and 2009
Junior Achievement of Kentuckiana, Volunteer/Business, Clarksville MS Students, 2002