Collaborating with Nature.
Providing transitions that blend natural and built environments. The quality of life is enhanced through creative development of a site. These spaces can provide opportunities for play and relaxation or softening the impact on our environment.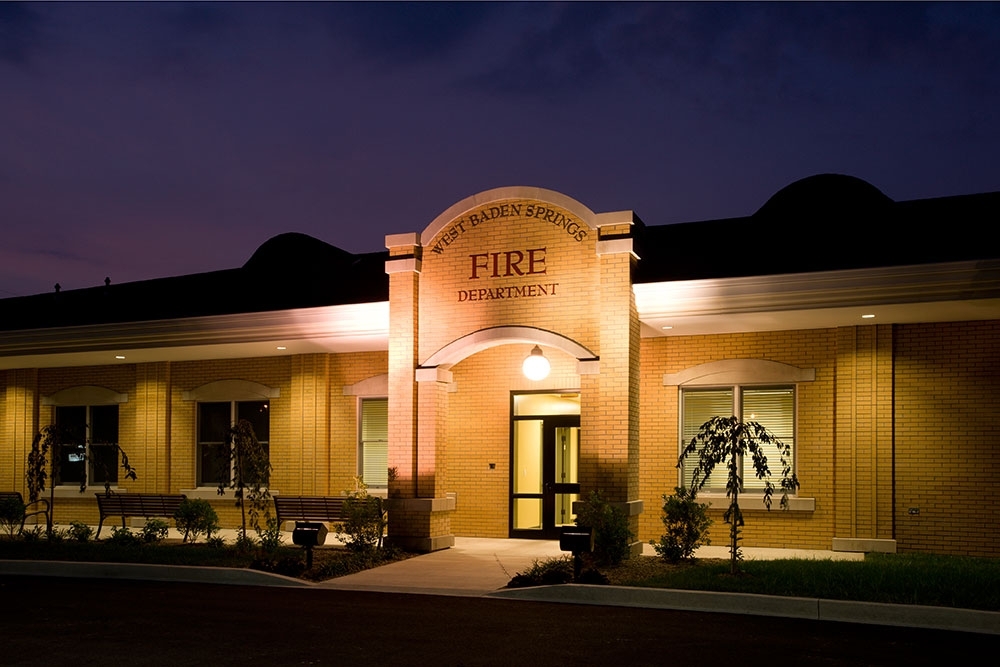 West Baden Springs Town Hall
Time Traveling
The Town Hall is an emulation of a century old grand hotel declared in 1902 to be "the Eight Wonder of the World." Combining public safety agencies, police and fire, along with the general administration for the town, the design reflects many architectural elements of the hotel.
"Everything is so beautiful and I am excited about coming to work every day." --- Marcy Holland, Office Manager