Furnishing your space...the last step
After all the design and construction the final task is equipping your facility for operation. Classrooms, offices, kitchens, retail or restaurants, before you can occupy the space you need furniture, fixtures and equipment.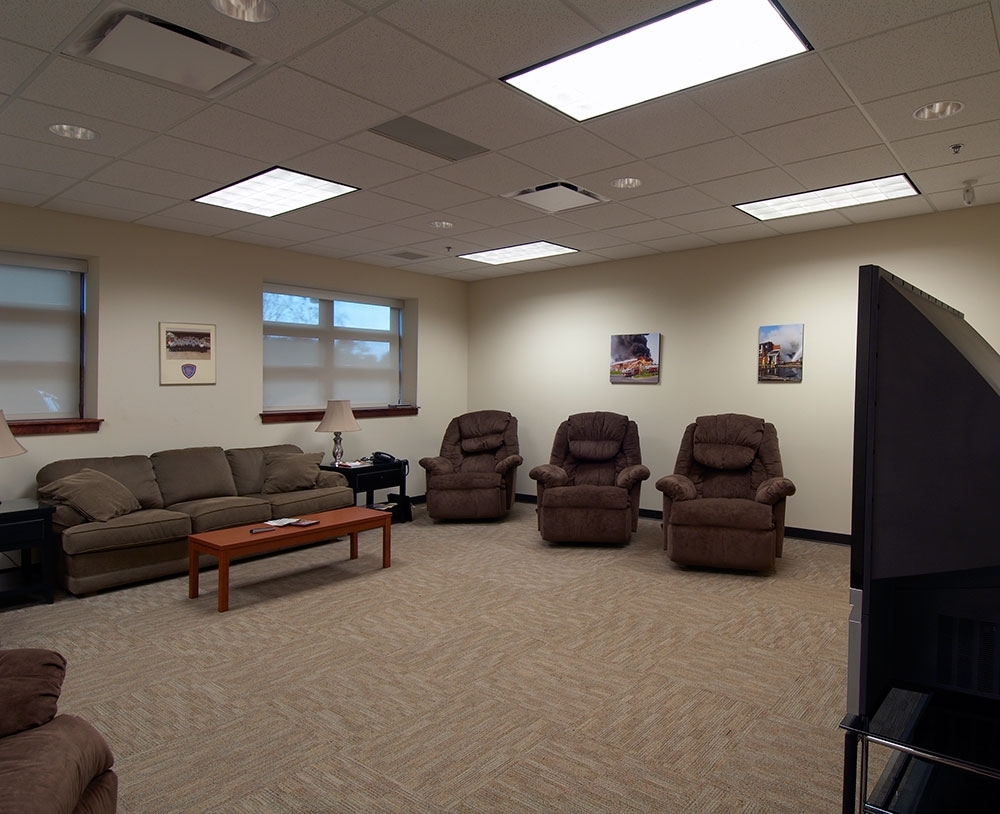 Jeffersonville Fire Station No. 2 & Headquarters
When Others Rush Out…
Garnering awards from both the Indiana Concrete Masonry Association and Kentuckiana Masonry Institute, Station 2 & Headquarters presents and image of safety and security for the community. The 4-bay design provides housing both fire fighting equipment and EMS. Headquarters for the department provides administrative and training areas. Visitors are greeted by a fully restored 1928 fire engine in the lobby designed for it's prominent display.
More Furniture, Fixtures & Equipment Projects